Krátký den is an orienteering relay race. The idea is based on 10mila & Jukola.
We are following up on last year's successful edition of Krátký den, this year without covid hopefully. We are adding a new piece of map from verified mapmaker Zdenek Rajnošek. Thanks to last year's experience and your feedback, we're going to improve competition center and courses. You can look forward to more control points and new experiences from the forest.
Warm facilities with showers, food and traditional homemade cakes awaits you at sports center Želva.
There is a prize money for the winners.
Put on your team colors, prepare your headlamp and fight for your club until nightfall.
Basic info
Date: Saturday 21.01.2023
Place: Dubňany - Sports hall Želva, 48.9109N, 17.0988E
Organizer: SK Brno Žabovřesky, orienteering club (ZBM)
Type of race: Day and night team relay race with fixed control order.
Prize money – Adults:
place: 3 000 CZK

place: 2 000 CZK

place: 1 000 CZK
Entries:
All entries must be done only through electronic system ORIS until January 8, 2023 23:59.
Late entries will be accepted until January 15, 2023 23:59 with a 50% extra cost.
Name entries::
Have to be entered in ORIS system latest January 21, 2023 8:00.
Information:
Competition system
Classes:
Adults
Youth
Where "D" means women, "H" - men; men's leg can be run by a women.
H/D16 - boys/girls born till 2007
H/D14 - boys/girls born till 2009
H/D12 - boys/girls born till 2011
Start:
Winning times:
Youth: 125 minutes
Adults: 330 minutes
Adults:
It is a typical relay concept. There are seven legs.
The 2nd, 3rd and the last leg (7th) must be run by women. The 1st and 3rd leg is technically easier (level of H/D18). We recommend you to engage youth. Masters are welcome too. Last three legs will be run during the night. Depending on the weather and your speed, we recommend having a headlamp prepared also for the 4th leg.
Course lengths – adults:
| Leg | Class | Length (minutes) | Expected change-over time | When | Length (km) | Elevation (m) |
| --- | --- | --- | --- | --- | --- | --- |
| 1 | H | 35 | 13:35 | day | 6,1 | 35 |
| 2 | D | 55 | 14:30 | day | 8,2 | 55 |
| 3 | D | 30 | 15:00 | day | 4,5 | 30 |
| 4 | H | 55 | 15:55 | day / twilight | 9,65 | 55 |
| 5 | H | 70 | 17:05 | twilight / night | 12,2 | 70 |
| 6 | H | 45 | 17:50 | night | 7,9 | 45 |
| 7 | D | 40 | 18:30 | nigth | 6 | 40 |
Youth:
Relay team consist of five legs.
There is a possibility to send two athletes on same leg (2nd, 3rd and 4th). The faster runner of this pair hands over to the next runner in the team. If the faster runner miss punches, the time of the slower runner of the pair is being counted in the overall relay team result (the overall relay time will be calculated after the race). In the unlikely situation of both runners miss punching, the team is disqualified.
Course lengths – youth:
| Leg | Class | Length (minutes) | Expected change-over time | When | Length (km) | Elevation (m) |
| --- | --- | --- | --- | --- | --- | --- |
| 1 | D16 | 25 | 12:55 | day | 3,3 | 25 |
| 2 | 2×H14 | 25 | 13:20 | day | 3,3 | 25 |
| 3 | 2×DH12 | 20 | 13:40 | day | 2,7 | 20 |
| 4 | 2×D14 | 25 | 14:05 | day | 3,2 | 25 |
| 5 | H16 | 30 | 14:30 | day | 4,8 | 30 |
Are you missing a club mate or two for your relay team?
Don't worry. The race director has approved that there can be up to two runners from another club hosting in one relay team.
There are no restrictions for foreign runners.
(Alternatively, use the one-time application if you want to run, for example, for your university, Friends of Orienteering and the like...)
Race area, map and terrain
Map:
Dubňanské les, 1:10 000, E=2,5m, ISSOM 2017-2, made in 2022, main mapper Zdeněk Rajnošek. Maps will be waterproof.
Terrain
Typical "Vracov" terrain, rich in terrain details (dunes), visibility and runability varies from very good to moderate, there are vegetation details as well as some marshes in case of rainy weather.
Competition area:
Other info
Punching:
The SPORTident punching and timing system will be used. Touch free mode (Air+) will be activated additionally to classic SPORTident punching. The SIAC card needs to be within 50 cm of the unit for it to be registered. Last leg runner has to punch the finish unit manually (=the SI card must be placed into the finish unit).
In the unlikely situation of SIAC failing to register in touch free mode, the competitor must punch manually by placing the SIAC chip into the SPORTident unit. In the unlikely situation of an SI unit failing to respond with direct punch (neither a feedback sound nor a light signal), the competitor must punch manually on the map using the pin-punch on the control stand.
If you'll have to pin-punched any controls on your map, you must hand your map to the finish director at the finish area and report which control was pin-punched.
The same SPORTident can not be used twice during one race.
Organising team:
race director: Jan Drábek
event controller: Jan Fiala
course setter: Jan Zháňal
Entry fees:
Youth: 1 200 CZK Adults: 1 800 CZK
All payments have to be sent until January 20, 2023 to the organizer's bank account.
Payment information:
Account owner: Sportovní klub Brno - Žabovřesky z.s.
Address: Horákova 3080/7, Brno, 61600, Czech Republic
IBAN: CZ6855000000004067843369
BIC code (SWIFT): RZBCCZPP
Bank code: 5500
Bank: Raiffeisenbank a.s., Prague, Czech republic
Reason of payment: "Full name + Subscription code – Entry fee team race 2023"
All bank fees must be paid/covered by the sender.
It is possible to rent a classic SPORTident (not the Air+) for a fee of 50 CZK. Upon losing the SPORTident, a fee of 800 CZK will be charged. It is not possible to pay in cash.
Prezentace: Na místě budou pouze vydávány startovní čísla.
Complaints and protests:
Protest must be handed over in a written form to the race director himself. The protest fee is 500 CZK. Complaints against starting lists or results can be sent to zavody@zabiny.club.
Child care service: Will not be established.
Parking: Will be organized. Please follow the parking staff instructions.
Notice:
All participants start at their own risk. Every participant in the race is obliged to comply with the currently valid government regulations related to the coronavirus pandemic. More detailed information on the current pandemic measures will be in the final bulletin.
GDPR:
By registering for this race, the participant acknowledges that the organizer is entitled to the necessary extent to publish his/her personal data in a valid ČSOS format, in the form of application, start list and results on the race website and in the ORIS information system. Competitors running with a GPS unit acknowledge that the route of their movement during the race will be recorded. During the event, photographs and videos will be taken to inform the public about the race, billing subsidies for the event, etc. in accordance with § 89 of Act No. 89/2012 Coll., The Civil Code. During the race, photos can be taken for the personal needs of the competitors (as a reminder of the race, to promote the orientering club). If you do not wish to be photographed, please notify the photographer explicitly.
Partners
◪ Krátký den 2023 supported by: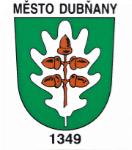 Club partners: